Main content starts here, tab to start navigating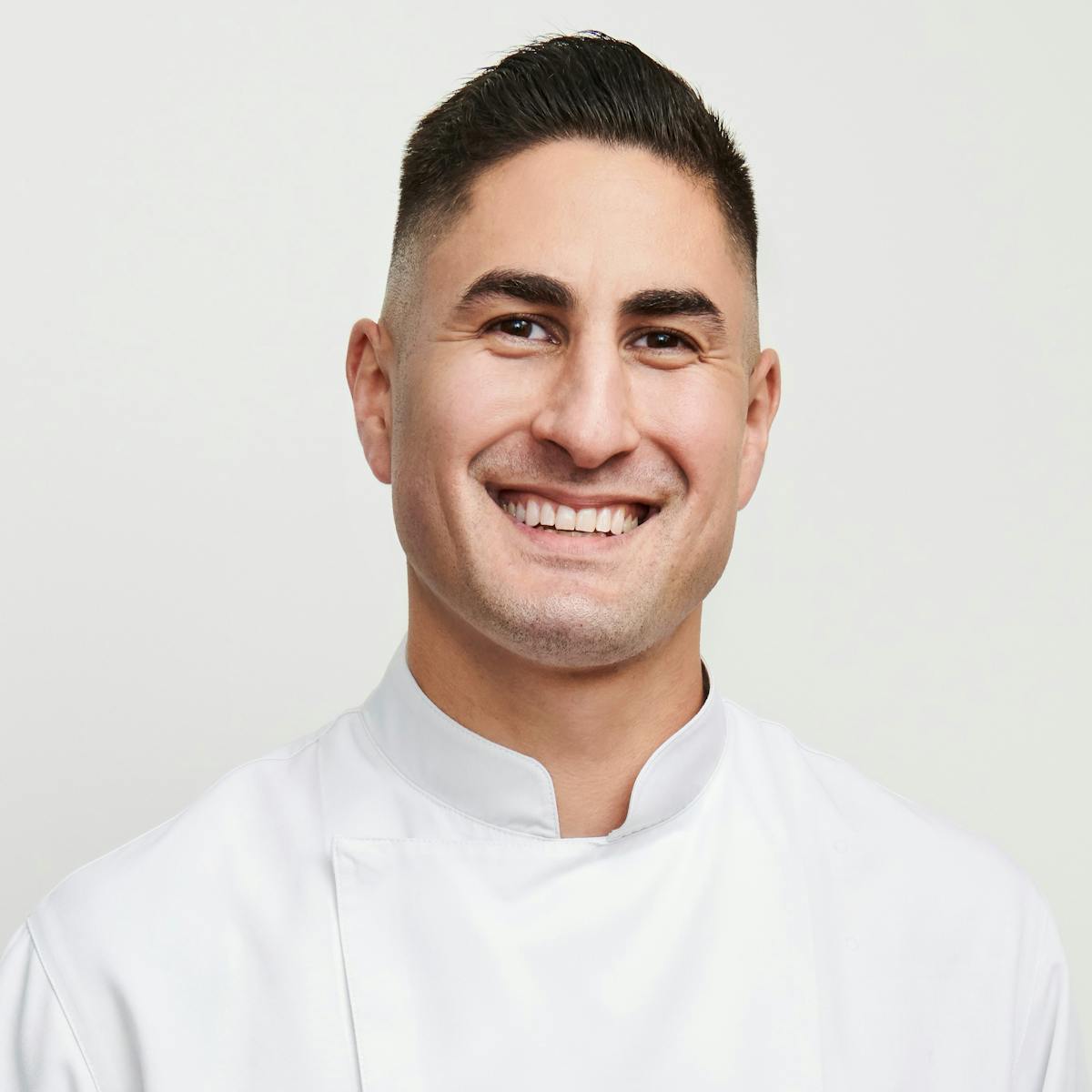 Nickolas Martinez
Vice President of Culinary Operations
Originally from Illinois, Nickolas Martinez fell in love with cooking and traditional technique at a young age. He decided to attend culinary school at the Culinary Institute of America and graduated in 2003. Martinez began his career learning about traditional French fare and honed his skills under Alain Ducasse at the Essex House. After leaving Ducasse and working at Asiate at the Mandarin Oriental, Nickolas had the opportunity to join the opening team at L'Atelier du Joel Robuchon at the Four Seasons. During his time there, he worked with the team to earn its second Michelin Star in 2012.
Martinez then went on to open a new restaurant concept focusing on local farms and ingredients at Foragers in Chelsea, where he gained recognition in his role as Executive Chef in the Michelin Guide for four consecutive years (2013-2016). Most recently, he joined Brooklyn's Red Table as catering chef in late 2016. Over his career, Martinez has developed a unique culinary identity from his experiences, infusing his Midwestern roots with his passion for French culinary methods.
In 2018, Nickolas Martinez was appointed Executive Chef of the restaurant at INTERSECT BY LEXUS - NYC. He works with chefs from around the world to develop unique menus as part of INTERSECT's Restaurant-in-Residence program, which rotates every four to six months. Past Restaurants-in-Residence include Paris' Frenchie, 040 of Santiago, Mishiguene of Buenos Aires, and most recently, O Pedro of Mumbai. For each residence, Martinez has collaborated with the restaurant's executive chef to bring an exciting menu of world-class, international cuisine to life.
In 2020, Martinez joined the Lexus Culinary Masters program, which includes some of the country's most talented chefs, restaurateurs, and culinary personalities. As the latest addition to the Culinary Masters' roster of chefs, Martinez will serve as an ambassador to the brand to help craft amazing experiences and amplify Lexus core values: quality, innovation, prestige, luxury and performance.