Main content starts here, tab to start navigating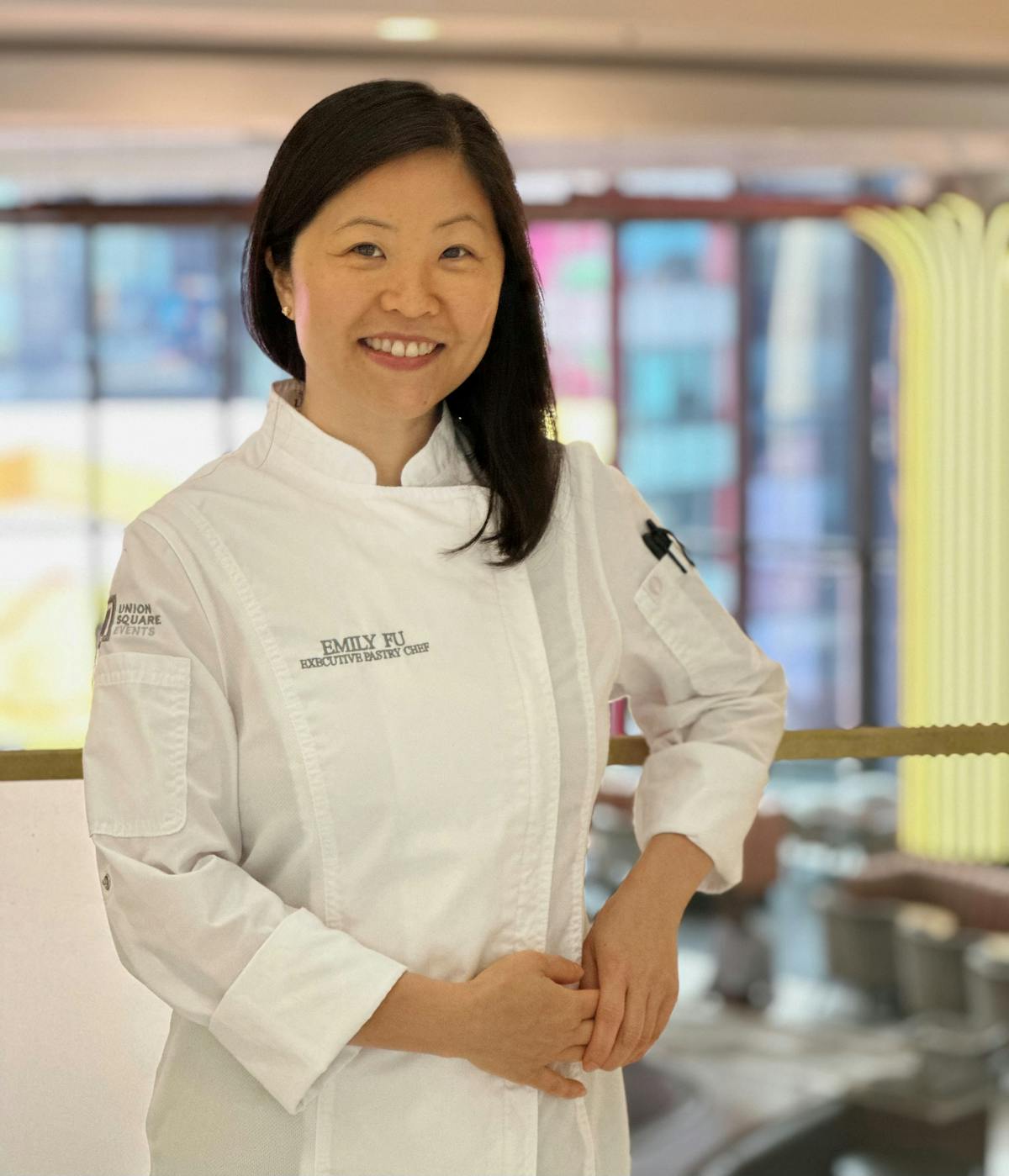 Emily Fu
Executive Pastry Chef, New York Marriott Marquis
Born and raised in New York City with weekly visits to her grandparents' homes in Chinatown and Bay Ridge, Brooklyn, Emily Fu fell in love with all things culinary. Shopping in street markets, picking the freshest produce and snacking on warm baos are some of her fondest memories spent with her grandmothers. Their kitchens were the start of her culinary career.
Upon graduating from the Culinary Institute of America with a BA in Restaurant Management and Culinary Arts, she opened The Modern Restaurant with USHG in the MoMA, with Pastry Chef Marc Aumont.
She has worked in kitchens by Gordon Ramsay, Geoffrey Zakarian and Jonathan Benno. But the most impactful years were spent with the late Joel Robuchon, the most Michelin starred Chef in the world. Learning and working alongside his Corporate Pastry Chef Salvatore Martone, starting off as a pastry cook which led to becoming his head baker and then promoted to Sous Chef. She has also worked alongside former White House Pastry Chef Bill Yosses and NY veteran Pastry Chef and ICE instructor Vicki Wells in the reopening of the iconic Four Seasons Restaurant.
As Executive Pastry Chef of the New York Marriott Marquis in Times Square, Emily oversees pastry production and execution for all the banquets, Revel & Rye Restaurant, Broadway Lounge and Le Petit Chef.
In her down time, Emily enjoys spending time with her daughter, family and friends – traveling and eating as much as she can.