Main content starts here, tab to start navigating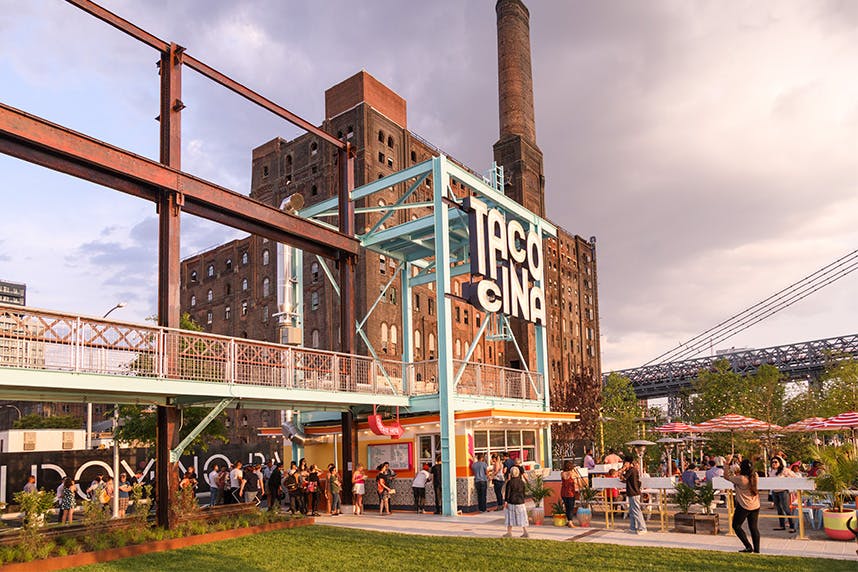 Tacocina
SCOPE OF PROJECT
Research and development
Developed F&B concept
Lead schematic design and design development
Public programming integration
Menu development
Financial modeling
Labor modeling
Operations
PROJECT OVERVIEW
We were tasked with designing and developing an outdoor food and beverage offering for Brooklyn's Domino Park development. After site analysis, neighborhood research and demographic studies, we created a concept in response to the unique location, dining trends and the existing community. Tacocina followed the full spectrum of development from ideation through to design, construction, training, opening and ongoing operation.
Goal: Create a standout public park amenity and F&B destination.
USE IMPACT: CHALLENGES AND RESULTS
Advancing the notion of a public food and beverage amenity focus from "everything to everyone", to something more unique and a destination within its own right.
Creating a concept that could standout, but also be additive to the overall Domino Park experience.
Designing an outdoor program with the ability to flex and adapt through NYC's varied seasonal climates.